Welcome to Hotel Elite
Without Sicily, Italy creates no image in the soul: here is the key to everything.(Goethe)
Hotel Elite is located in the city-centre of Palermo and is characterized by the presence of large and bright frescos that reproduce some details of the most important attractions of the city. From Mondello to San Giovanni degli Eremiti, from Vucciria to the Cathedral, from Cala to the Teatro Massimo ... a small trip around wonders of Palermo!
The warm atmosphere of family management, helpful staff, the quality of our services and the privileged location in the city center make Hotel Elite the perfect place for holiday and business stay. The Elite Hotel also offers its guests two Internet Point, located in the hall, free Wi-Fi available both in public spaces and rooms, and private parking under the building.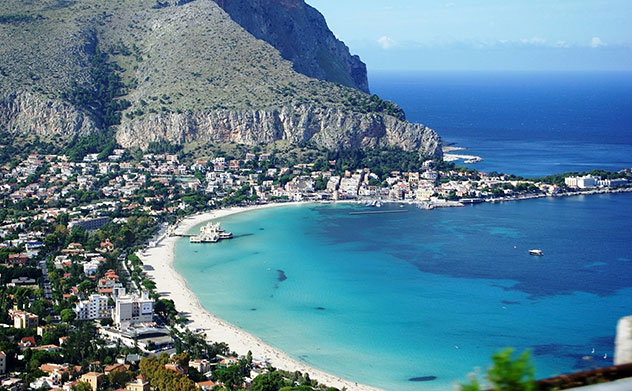 Our Services
We offer everything you need
Great Location and excellent customer service! The staff was very helpful and responsive.
I have been to many places, but what distinguishes the Hotel ELite is definitely the difference made by the staff, which you can see in dettaglli and treatment of every single room, and excellent breakfast!
This hotel was on the 4th and 5th floors of an older type building. It had an interesting decor. Each room had a fresco with a different theme. The information file in the room told the story of the fresco. It had other useful information , bus routes, opening times of monuments, etc. The corridors were also decorated and had seats with cushions outside each room. Entrance to the 4th floor was by an attractive iron gate and glass door. Operated from reception by a buzzer. Security was good. The reception was efficient and breakfast was varied with ham, cheese, yoghurt, cereals and pineapple or red grapefruit juice. Plus four or five types of small fancy pastries. The hotel was between via Roma and Via Maqueda, both direct routes to the Central Station. I had a very happy week .
I liked everything about this hotel! Kindness and attention are perceptible in every service offered. Very nice the idea of ​​themed rooms, each one unique. The spectacular location to see the best side of Palermo and to be able to walk around in peace. A three-star by the ratio really unbeatable price-quality!
Pur essendo in centro è silenzioso. Personale gentilissimo e sempre pronto a dare suggerimenti sugli itinerari da percorrere per le varie visite alla città. Ben fornito il buffet e colazione in atmosfera rilassante.